Get ready for pride by joining us at a Ferndale Pride Event!
---
May 31, 2023
Fifth Annual Ferndale Pride Interfaith Service
Get in touch with your spiritual side with our interfaith service. Leaders from a variety of faiths will come together to share how their faith and "queer joy" intersect.
Our speakers and participants as of (2/15/2023):
– Rabbi Alana Alpert, Congregation T'chiyah
– Rev. Ric Beattie, Unity of Royal Oak
– MCC Detroit
– More to come.
– Music by TBA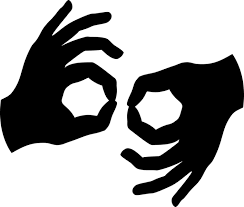 Alcohol free
Free to the public
---
June 3, 2023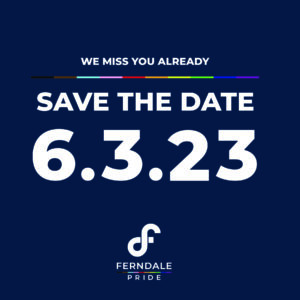 Ferndale's own LGBTQAI festival returns to Downtown Ferndale for its 13th year.
12:30 p.m. – Opening ceremony at Stella Rosa Performance Stage. American Sign Language (ASL) interpreted.
1 to 8 p.m. – Vendors open.
1 to 6 p.m. – Blue Care Network of Michigan Children's Area open.
1 to 6 p.m. – Skilled Lactation and Nature's Playhouse's Baby
Feeding Area open.
1 to 6 p.m. – Genisys Credit Union Climbing Wall open.
1 to 8 p.m. – Mark McMillan, LMSW, CAADC Recovery Education Area open with activities presented by The Phoenix.
1 to 8 p.m. – Vibe Credit Union presents the Canine Companion Animal Adoption area open.
1 to 5 p.m. – Free sexual health screenings by Unified Health at Affirmations Community Center, 290 W. Nine Mile Road.
1:30 to 3 p.m. – AA Brownbaggers, Affirmations Community Center, 290 W. Nine Mile Road.
2 to 6 p.m. Drag Story Time, Children's area across from the Stella Rosa Performance Stage. Readings at 2:00, 3:00, 4:00 & 5:00 pm.
2 to 10 p.m. – MKX Oils Dance Stage open.
2 to 10 p.m. – Bobcat Bonnie's Drag Performances, 240 W. Nine Mile Road
8 to 8:45 p.m. – Motor City Casino Hotel presents Nervous But Excited at the Stella Rosa Performance Stage
8 to 10 p.m. – CircutMOM and THOTS & Prayers present DJ Deanne at the MKX Oils Dance Stage
9 p.m. to 2 a.m. – Thots and Prayers & CircutMOM present GSP and Joshua Ruiz Afterparty, Olympus Theater, 940 W. McNichols Road, Detroit. Ticketed event. 21+
10 p.m. – Street entertainment ends.
10 p.m. to 2 a.m. – Sponsoring bars and restaurants continue the Ferndale Pride celebration.
200+ Vendors
2 Stages (more info to come!)
10 Food Trucks
Drag story time
Free off site shuttle service presented by SMART
Free Hugs! presented by Jim Shaffer
Welcome to our classic golf scramble at Rackham Golf Course. We will play all the golf scramble games you know and love and celebrate at the 19th hole presented by 215 West and Tito's Handmade Vodka. Prizes for winners of closest to the pin and longest drive in men's, women's and nonbinary competition groups. Vegas hole and 50/50 draw.
9 AM Tee Time
Sandwich at the turn presented by Detroit Hot Sandwich Company.
To sponsor by check or EBT click here
---
Unleash your wild side and join us for Pride in the Wild at the Detroit Zoo!
Our all-ages, family-friendly extravaganza features fabulously fierce performances by Monica Beverly Hillz, from RuPaul's Drag Race, along with an all-star lineup of local drag entertainment, jaw-dropping aerialists, and pumping DJs.
As you prowl + explore the zoo, you'll encounter the majesty & magic of the animal kingdom and our entertainment, all while supporting incredible non-profits doing important work in our community: Affirmations of Ferndale, Ruth Ellis Center, and Ferndale Pride.
Food + drinks will be available all night, so come hungry like a lion! Ages 2 and up require a $35 ticket – but trust us, it's worth it to be part of the herd. Don't miss out on this unforgettable evening of glitter, glamour, and giving back in the wildest place in Detroit!
Please note parking is not included in the ticket and must be purchased directly from The Detroit Zoo for $8 in advance
21+ After Party at 215W in Ferndale…Details coming soon…
Monica Beverly Hillz is a trans activist and entertainment personality. As an iconic pioneer, she is the first trans woman to come out as a contestant on RuPaul's Drag Race Season 5. She has performed in the art of drag for nearly two decades, getting her start in the Chicago LGBTQ House, Latinx salsa, and bachata clubs.
Monica is known for her feminine, sensual, and fiery spirit – and for simply keeping it real. She is an established activist committed to supporting queer and transgender youth, working with survivors of sexual exploitation and homelessness, and is a community advisory board member for Transformations, a trans woman of color-led nonprofit serving trans communities of color.
Monica has been an unapologetic spokesperson for the inclusion of trans women in the drag scene long before they were frequently seen on television, including authoring an op-ed piece published in The Washington Post in 2018 and a web series focusing on trans women of color that debuted in The Advocate for Trans Day of Remembrance in 2019. She has headlined Chicago Pride, Kansas City Pride, Mid-Missouri Pride, Iowa City Pride, and Seattle Pride and was the resident Show Director of the legendary Jackhammer's "Babes in Boyland" parties and the award-winning #GetWoke: Queer and Trans People of Color events.
Monica's trans representation and legacy in media includes being featured on MTV's "True Life," AME TV's "Limo Bob," and in Miley Cyrus' 2015 MTV Video Music Awards performance.
Monica has spoken at many LGBTQ youth and college events, including keynoting the Trans Institute's Unity Through Diversity's LGBTQ People of Color Conference and Kansas City GLSEN's Day of Silence rally. She was recently named and honored in the first Trans Day of Visibility Proclamation by Kansas City, Missouri, for her contributions to shaping trans activism efforts in the region in 2022.